Solomon Islands Initiative
---
Families from Guadalcanal, Solomon Islands welcomed to re-unite in Saskatchewan, Canada
April 25th 2018
As part of Canada Immigration's re-unification process under permanent residence class, Canada has welcomed two families from Guadalcanal, Solomon Islands. The youngest addition is 14-month-old Miyier Volly who arrived at Vancouver International Airport accompanied by his mother Leonita Henry. They were greeted by CITREC Chairman Mr. Ashwant Dwivedi and Immigration officials. Leonita and Miyier are joining their husband/father Careka Volly. Mr Volly was accepted to Canada last year under the Permanent Resident Nomination Program which qualifies all his family members and dependant children to be included as part of the permanent residence process.
Chairman Dwivedi also welcomed Sylvester Apato, husband of Grace Delight into Canada. Sylvester reunites his wife Grace who arrived in Canada last December.

These families have been admitted to Saskatchewan, Canada because of the Guadalcanal Province partnership with CITREC and the strong support by the Saskatchewan Hotel and Hospitality Association (SHHA). SHHA's Jim Bence and Immigration Counsel Daniel Hirshkorn have provided much support to facilitate the process for these families to be reunited and to be able to live and work here in Saskatchewan.

Please follow this link to read and follow an article about these families and more information about the CITREC program and Solomon Islands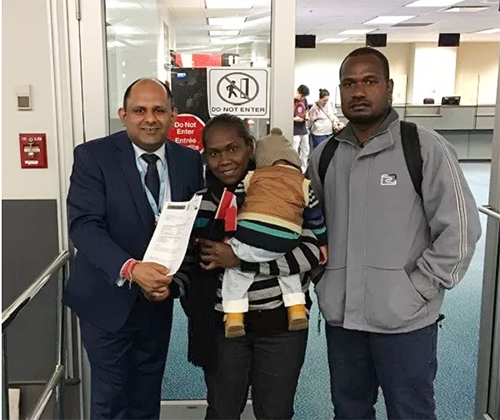 Leonita Henry (L) and Sylvester Apato being handed their Immigration documents by Immigration and Customs officials with CITREC Chairman Dwivedi as 14-month old Miyier Volly looks on. Photo: Canada Government Communications
2016
Our first workers have arrived in Canada destined for The Waterfront Beach Bar & Grill in Regina Beach. In the image below, they are at the Vancouver airport with the Honourable Consulate General Mr. Ashwant Dwivedi and the CEO of the Saskatchewan Hotels and Hospitality Association Mr. Jim Bence. (click image for larger view)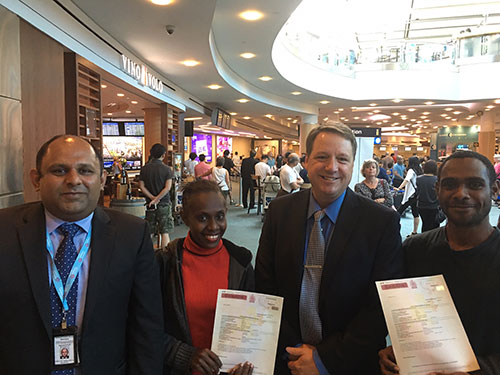 REGINA, SK — At a Labour Mobility Conference held on Wednesday, October 28, 2015, at the DoubleTree by Hilton Hotel & Conference Centre, The Saskatchewan Hotel and Hospitality Association entered into an agreement with the Solomon Islands' Guadalcanal province to facilitate the entry of recent graduates enabling them to gain valuable work experience in Saskatchewan.
The Saskatchewan Hotel and Hospitality Association (SHHA) will provide opportunities in Saskatchewan, in a temporary capacity, to the graduates of the Hospitality Program from Guadalcanal Province, allowing them to gain valuable experience in the tourism and service industry.
Through the educational partnership between Guadalcanal Province and Canadian International Training & Education Corp (CITREC) there has been training in the Hospitality Sector happening right in Solomon Islands. It is these job-ready students who are seeking to expand their learning opportunities with work in Canada.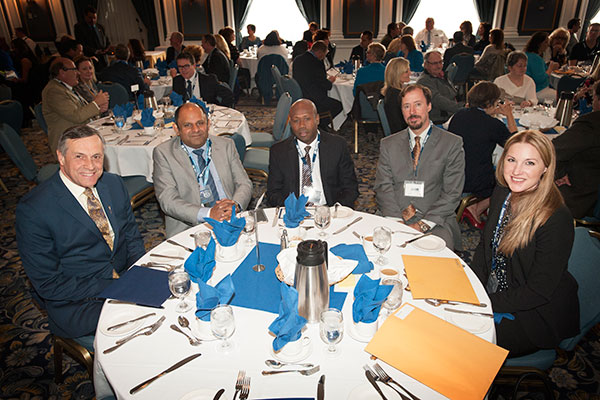 Partners in this initiative include: