Affidavits
An affidavit is a formal sworn statement of fact, signed by the author, who is called the affiant or deponent, and witnessed as to the authenticity of the affiant's signature by a taker of oaths, such as a notary public or commissioner of oaths.
Oaths
An oath is either a statement of fact or a promise calling upon something or someone that the oath maker considers sacred, usually God, as a witness to the binding nature of the promise or the truth of the statement of fact. To swear is to take an oath, to make a solemn vow.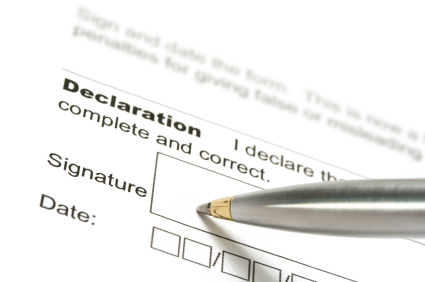 Invitation Letters
Many visa posts abroad like to see invitation letters from family members of those applying to come to Canada as visitors. This provides assurances that your family members will have someone to take care of them when in Canada visiting.
Certified Copies
Having a copy of an original document is more useful with a notary stamp on it. This confirms to any authority that the original has been seen and that the copy is certified as an accurate version. Such certifications are often required for government and law offices. Authentication of Documents